Diversity Mobile
From DiversityMobileWiki
The Diversity Mobile Wiki is a platform for information networks in the context of DiversityMobile (for mobile devices and smartphones), the Diversity Workbench and the DaltOn framework. Currently it is focused on a DFG-funded project "Setting up an Information Network on Biological Research Data gained in the Field up to the Sustainable Storage in a Primary Data Repository (I-B-F)". Participating institutions are the Staatliche Naturwissenschaftliche Sammlungen Bayerns (SNSB IT Center), the University of Bayreuth (Applied Computer Science IV and DNA-Analytics and Ecoinformatics) and the University of Regensburg (Ecology/Biology). Partners and co-workers are listed under Contact.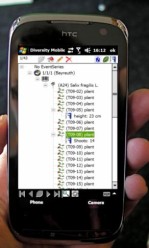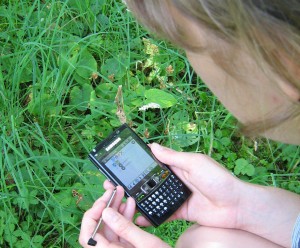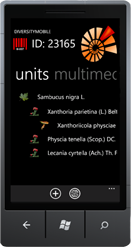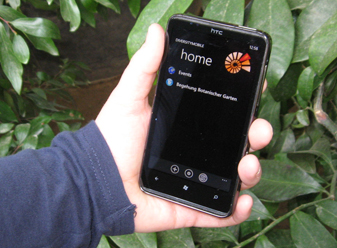 Technical Repository for DiversityMobile Implementations with

Technical Repository for DiversityCollection on Tablet PC with

Diversity Workbench Software is available for download under GPLv2 license.

The project "Aufbau eines Informationsnetzes für biologische Forschungsdaten von der Erhebung im Feld bis zur nachhaltigen Sicherung in einem Primärdatenrepositorium" is funded under the LIS infrastructure platform (GZ: INST 106535/1-1, INST 21946/1-1, INST 2850/1-1, INST 747/1-1; ab 11. 2011: GZ: HA 2598/15-2, JA 561/4-2, PO 491/6-2, RA 731/11-2).
---
Consult the User's Guide for information on using the wiki software.
Getting started